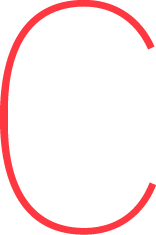 Psih. Naiana Vatavu
Schedule:
Tuesday and Wednesday 10:00-14:00
with an e-mail sent to our adress:

The basis of career counseling for adolescents is the self-exploratory process revolving around personality traits, demands and abilities; it also addresses  the compatibility between these traits and working opportunities.
FAQ
What does the career counseling process mean?
Career counseling refers to the harmonization of the person`s desires, aspirations and needs with the offer and types of occupations that currently exist on the labor market.
Which are the main objectives of the career counseling process?
Identification of professional occupation related issues – information and the scaning of current professional possibilities
Exploring possible professional paths – information and the exploration of different occupations and their distinctive features. Harmonization of personal traits with a range of possible jobs.
Self-knowledge – identification and exploration of personal traits important in a career context (behavior patterns, personal values, preferences, identification the person`s vocational profile)
Career planning - implementation of decisions, establishing short and medium term career goals. Identification of main professional requests and analyzing the right way to fulfill them. Self-management and the management of professional routes.
Is there a Career Counseling Center in UNAB?
Yes, UNAB has a Career Counseling Center and the Center`s schedule is Tuesday and Wednesday 10:00-14:00 only by making an appointment
How can I benefit from a counseling session?
In order to benefit from a counseling session you can schedule a meeting at our e-mail address: consiliere@unarte.org
How long does a counseling session last?
The duration of a counseling session is between 30 and 50 minutes.